the best party of the year happens here at the Wigwam.
The Wigwam offers endless fun for groups of all kinds and sizes whenever you feel like celebrating! Perfect for day camp, day care groups, field trips, church youth groups, sports teams & banquets, proms & post-proms, bar & bat mitzvahs, quinceañeras, and high fives like there's no tomorrow.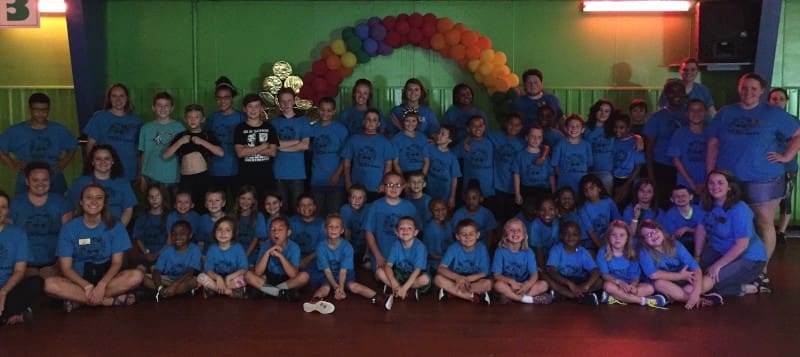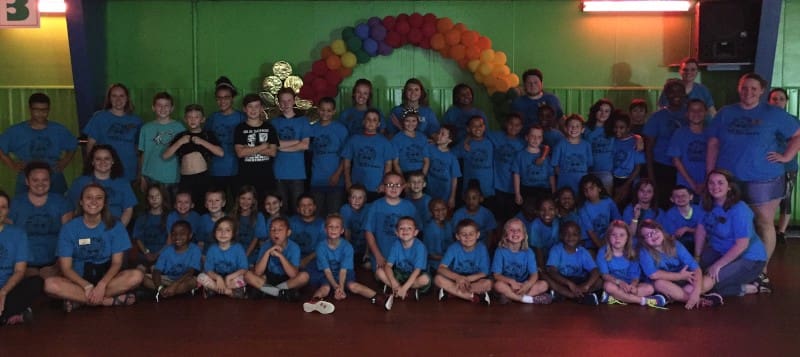 We take care of all the details. You take all the credit! Need to plan an epic, awesome, great day for your group, but don't have time or where to begin? Wigwam has you covered!  Keep the party going long into the night with safe fun for up to 300 guests with food & fun for everyone. Late-night party packages are available for church lock-ins, proms, post-proms, and more.  Special deeply discounted rates & packages for day cares, day camps, and youth groups.
Look at some of the packages and programs we offer:
Church group discounts
Exclusive private church parties
Child care providers, day cares, day camps, & more
Scout groups
Sport team parties
Sports organization parties, fundraisers, & banquets
School proms, after proms
Bachelor & bachelorette parties
Scout groups & organizations
Performance in the rink programs
If you're looking for fundraising information, click here . Make a request for proposal or get additional information by calling 812-460-1775 or emailing our party specialist today.
Performance In The Wigwam
Do your kids have a special talent? Showcase it at one of our performance opportunities. Cheer groups, dance groups, athletes, musicians, and any other performance groups can take center stage at our unique performing venue to a ready-made audience of rink guests or guests that you have invited to attend the evening of the event. Everyone performing receives complimentary admission on the day or evening of your performance with us.