Throw an event that's as fabulous as you and get the premium experience!
Host your next event at our event center. This vibrant and fun venue features well-appointed accommodations, including our 17,000-square-foot multipurpose event center with a huge skating floor that's perfect for banquets, private dining, dances, concerts, and even roller skating. We also have a breakout room with concert-grade audio, lighting, and more to plan your perfect event.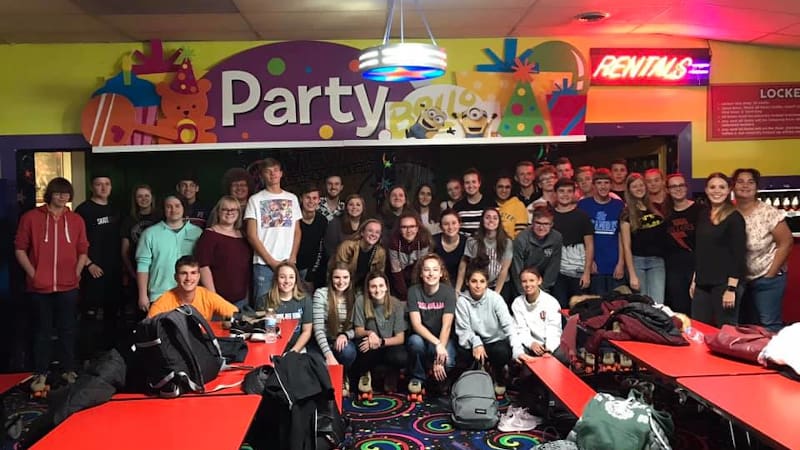 Our professional event planners will work with you to make the experience of planning of your event easy. Helping you create an unforgettable event is what we do.
Company Picnics, Company Parties, Holiday Parties, Employee & Client Appreciation Days
From corporate catered events to employee & client appreciation days, we have programs ready to go, or we can design a program specifically available to meet your needs. How about a roller skating party complete with costumed cartoon characters, special visits from Santa, food packages or all-you-can-eat pizza, and so much more? Weatherproof your picnic this year with a Wigwam company picnic package and so much more.
Corporate Conferences & Meetings
Our venue is a perfect location to host large conferences and meetings in our unique atmosphere. We offer catered lunches or boxed lunches, and you can even choose a caterer of your choice. In fact, we work with many caterers that can help your event be a success. We have audio and video options that can also be made available to your group. If you're looking into team-building activities, then we have you covered. We also have team-building exercises that we can incorporate into your event.
Corporate Discount Program
The program is hassle-free. There is no ticket inventory, no money handling, no deposit or payment. Your employees, members, and clients purchase the deeply discounted tickets online or at the door at their convenience.  Your company will receive a unique code that you can promote through HR, company newsletters, e-mail blasts, intranets, etc.
Utilize the program as an incentive, reward or bonus to show your appreciation to your employees, members, and clients by offering them your very own online discount or discount at the door. We also offer employee free days throughout the year that you can take advantage of as well. Schedule yours today.