We offer a variety of different school trips & programs that your students will love!
Fun Field Trips
These are a great way to reward your students for good grades, honor roll, perfect attendance, completion of ISTEP, Red Ribbon Week, Student Council events and more. Enjoy a two-hour field trip complete with age-appropriate music that is clean and free of any inappropriate messages or lyrics.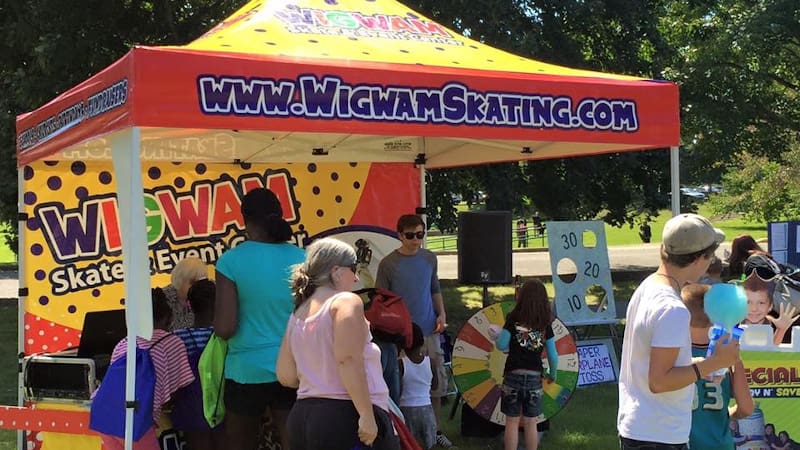 STEM & STEAM Skating Field Trips
We make learning fun as students will experience a STEM or STEAM educational field trip. Students will be divided into lab groups and work on a group project that is related to the STEM lesson the teacher chooses. The students participate in an hour-long lesson, including hands-on STEM activities taught by a dynamic STEM educator. After the lesson, the students will participate in two hours of roller skating. Additionally, we offer a basic learn-to-skate lesson for all the skaters.
Click Here For More Information
School Skate Nights
Enjoy a private roller-skating party for your entire school. Perfect for PTOs, PTAs, home & school groups, these events feature kid-friendly, mom-approved music and are restricted to the students, faculty, staff, and their families from your school.
When you plan your school skate night, our rink will also provide the following helpful promotional tools to help you advertise your event.
Skating party reminder fliers
Skating party room & hall posters
Skating party stickers – Schools are asked to distribute stickers to students to wear on the day of the party
Skating party A-frame signage
Skating party yard signs
Social media artwork
Family Fundraising Night – Give Back Nights
Your school may schedule a weeknight session for just your school families to come and skate together. Our fundraisers are fun and simple. Your school sets the admission rate, and the rink and the school split this revenue 50/50 as long as you meet our minimum requirement of 75 skaters. We give back 50% of the admissions as a rebate to support your school or school group looking to raise money. This activity provides quality time for families and builds great rapport with teachers and staff. Fun for the whole family.
School Spirit Skates
Students love to skate on the weekends. It's a fun place they can be with their friends. Your school may schedule a Spirit Skate Night to receive a percentage of the admission of your participating students.
Student Incentive Rewards
Teachers have the opportunity to provide their students FREE roller skating passes as a certificate of achievement for everything from perfect to improved attendance, grades, citizenship, and so much more. Teachers can apply for these by completing an inquiry.
Performance In The Wigwam
Do your kids have a special talent? Showcase it at one of our performance opportunities. Students can take center stage at our unique performing venue to a ready-made audience of rink guests or guests that you have invited to attend on the evening of the event. Everyone performing receives complimentary admission on the day or evening of your performance with us.
Wigwam Off-Site Events
The Wigwam Street Team will come to your next school event complete with our entire activation setup that will be planned to coordinate with your event. We can bring our big prize drawing box with prizes like free skating parties and other great prizes. We can hand out discounted and free roller skating passes, our prize wheel, one of our costumed characters, and more.