Our historic & iconic rink offers guests a unique venue for life's milestone events, including unique party packages, fund raisers, corporate events, STEM field trips, and non-skating events. We help create a distinct experience for any special occasion & celebration. We are the Wabash Valley's better way to birthday! Come in to experience the difference at WIGWAM Skate & Event Center. We understand different isn't always better, but better is always different. Stop in to see our awesome entertainment experience accompanied with a radical hospitality experience.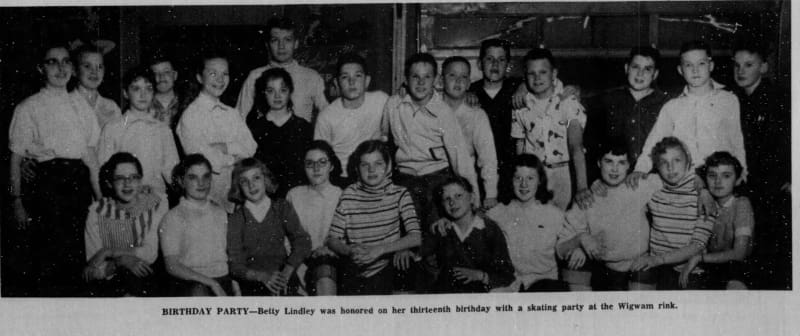 The Wigwam was established on Wabash Avenue by the Strecker family in Terre Haute Indiana as an open-sided rink that had raised sides to allow the outside air in. The Strecker family had previously owned a traveling roller rink operation that traveled from town to town via truck and operated out of a tent structure. The Wigwam became well known for live organ music that was played nightly. Back in those days, the rink operated for the public seven days a week. The rink was then purchased by Dick & Annie Thompson, and after purchasing the business, they realized they did not own the real estate where the rink was located and had a land lease. They decided to build a new, modern skating center at our current location in 1969 and did several renovations and additions to the building during their years of ownership. The rink was then purchased by the Miner family in 1981, who operated one of the largest and most prestigious roller rinks in the country, Melody Skateland, which also for many years generated more champion roller skaters than any other rink the country. The Miners reached out to Robert Kramer and Henry Ledezma to see if they had any interest in owning and operating the rink in 2015. Robert Kramer had owned and operated other rinks in the past in both Indiana and Illinois and was previously a national roller-skating champion, so he was the Miners' choice for continuing the Wigwam legacy. Robert Kramer also had a career in the amusement park business and still operates a consulting business with clients across the county in the family entertainment, amusement, and waterpark business. Henry Ledezma had a party-planning business back in New Jersey. Often, the rink is decorated with huge balloon displays and columns, and additionally, when we have special events, the rink is decorated with custom-designed displays and backdrops specifically for each special event. This is the exclusive work of Henry Ledezma. Robert's mother, Patricia Davis, who also happens to be a national champion roller skater, can also be found in the roller rink running and overseeing sessions. In addition to her skating career, she was also an elementary teacher for many years and a business owner of a large commercial wholesale greenhouse operation that serviced many national and regional chain store operations.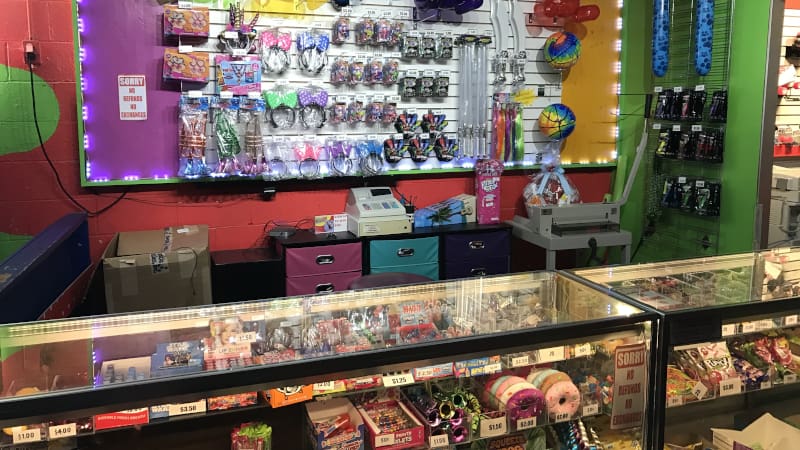 WIGWAM Skate & Event Center promises something for everyone. From the moment you come in the front door, it is apparent that WIGWAM Skate & Event Center is a special place for creating memories. Now is the perfect time to plan your birthday party or group outing. From large scale company picnics to small birthday parties, family reunions, or get-togethers, we have become the Wabash Valleys #1 choice for family fun. WIGWAM Skate & Event Center is the perfect place for groups and the perfect partner for corporations. Whatever the occasion, with packages to suit any budget from 10 to 300 guests, our onsite sales and events team will be on hand to help bring your ideas to life and create an exceptional event. Educational STEM field trips and fundraisers are our specialty and the perfect fit for schools, churches, camps, daycares, parks and recreation, sports teams and groups, and scouts. Corporations do have the ability to provide deeply discounted offers to their employees, host staff-appreciation events, holiday parties, and much more.
Shooting the duck is not a cruel animal experience – it is just one of the many things you will learn while taking a skating lesson or while playing games during any of our sessions. Celebrate your birthday with our famous kitchen sink sundae and win big in our huge prize twister. Test your skill and see how low you can go doing the limbo. Check out all your favorite fun food from our snack bar and our ice cream parlor with a menu that goes far beyond our award-winning pizza, like our great party platters. We offer customizable and affordable packages to meet the needs of diverse groups and clubs we serve. You can sit back and let us do all the cooking with many menu options; you can choose from our specialty catered events like our picnic in the rink, taste of Italy, and our popular backyard BBQ. WIGWAM Skate & Event Center offers guests a unique venue for celebrating life's milestone events, including birthday parties, bar and bat mitzvahs, fairytale weddings and receptions, and so much more. In addition to all of our public skating offerings, The Wigwam has many costumed character sessions, special live entertainment, holiday parties, and special and unique events.
We invite you to come and visit our rink soon to experience our brand of family entertainment. We want our guests to have fun in a safe, clean, and friendly environment. Keep in mind our biggest responsibility is the safety of your children. Therefore, we have an extremely tight door policy. We do welcome drop offs, but keep in mind if your child is dropped off, they must stay inside the building until the end of the skating session. Parents are welcome to come in at any time to pick them up, but they must come inside to pick them up prior to closing time. We also encourage parents to come skating with their children. If you are riding your bike or walking to the skating rink, you must have a signed permission slip from your parents on file with a photo. We appreciate having the opportunity to be a part of this community and welcome every opportunity to be of service.